Areas of Expertise
Everything you need, under one roof
In addition to our fabrication professionals, our in-house design resources and capabilities allow us to provide complete and custom solutions. Furthermore, our strategic partnerships with vendors and suppliers allows us to successfully manage the unique needs of any project.
Steel Structural Works
Oil and Gas Engineering Works
Mechanical Equipment Frameworks 
IBS & Precast Concrete Works 

Miscellaneous Works
IBS & Precast Concrete
Since year 2015, we have diversified our business into another Industrialized Building System (IBS) Precast concrete system.
Our capability not only to manufacture the final precast products like, wall panel, beam, staircase, seat, culvert etc but also to provide the structural design, shop drawing and steel mould making. To meet our company objectives, a quality management system has been developed and applied to our precast product in accordance with the requirements of ISO 9001:2008 certification.
Overview
Everything you need - Under one roof
Tekla Detailing
---
We have an experienced team Chartered Structural Engineers, Designers and CAD Draughtsmen ready to service all your steel design and fabrication requirements.

Engineering
---
Our engineering team employs its vast knowledge base and advanced technology to turn your concept into an effective and efficient reality.
Fabrication
---
Metal Fabrication technical proficiency, extraordinary diversity, industry-leading efficiency — let us show you how we can work for you.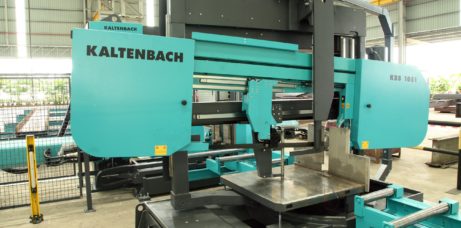 Coating & Painting
---
The most sophisticated and versatile paint system available and it's in-house.
Quality Assurance
---
The quality inspection will be carried out to ensure all the materials and products in good condition.
Assembly
---
Assembly of steel structure and precast concrete works shall be carried out accordingly after the quality inspection.
Customer Service
---
Our dedicated team ensures that you are informed and satisfied every step of the way.